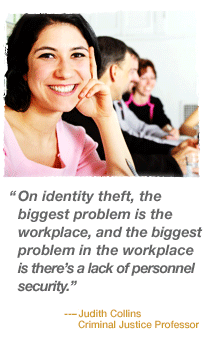 For Employers, Financial Institutions, Associations, Higher Education Facilities


Help protect your employees, members, alumni or clients from the financial and emotional nightmare of identity theft by setting up a Group Identity Theft Defense plan today. We can provide custom packages and special pricing for groups of any size.



For companies discovering a data theft or identity compromise situation, we offer Data Breach Rapid Response Programs that can be implemented in 24 to 48 hours. Swift action by management helps protect customers and the company from potentially damaging fall-out due to a data theft or compromise situation.



Our Group Programs provide: