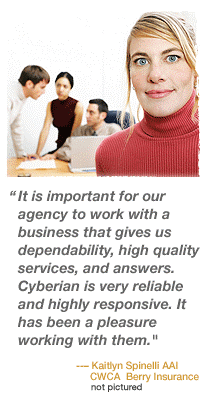 We welcome independent insurance agencies


We've made it super-easy for you to find everything you need to build a successful sales and service program for Identity Theft solutions all in one place, right at your fingertips.

Once approved, you'll be able to direct customers to a special order page for your agency. This makes it very easy for your customers to purchase what they need on their own timeframe. All sales and renewals are tracked to your agency.

By using our new Affiliate Management area, you'll be able to:

View/download your agency's sales activity and reports
Check the status of a renewal
Provide Group Proposals to interested firms
View/download the latest marketing materials
See what's new in the Identity Theft, Data Security and Data Breach space
Get answers to customers' frequently asked questions
Access the Affiliate Help Desk in case of special circumstances
And the best part is, there's no cost for you to become an Affiliate!

We've gone to great lengths to make all aspects of providing Identity Theft Defense solutions to your clients very simple and straightforward for your agency.

Programs to purchase ID coverage can be tailored for Employer Groups (employee benefits program) or Associations, as well as for your corporate clients (corporate compliance or data breach rapid response programs).

Identity theft is an important issue that isn't going away anytime soon. A stolen ID can wreck havoc on your customer's lives. Please remember keep your customers informed about identity theft issues to avoid becoming a fraud victim.

And once you're an Affiliate, you can remind them that your agency now provides the most valuable Identity Theft solutions available -- at the lowest price -- in the fastest, simplest and most secure way possible.